All art is done by me....if you'd like to use any art on your website please ask * Enjoy!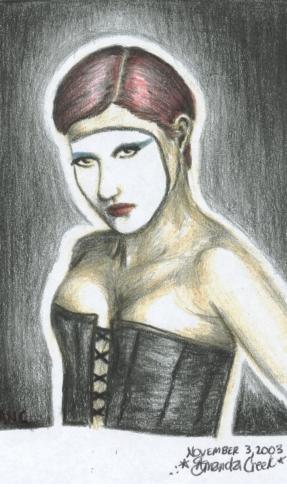 November 3rd, 2003.....Finally back into colored pencils! This is from the 2nd RHPS comic in the back, it's a bio picture of Nell :)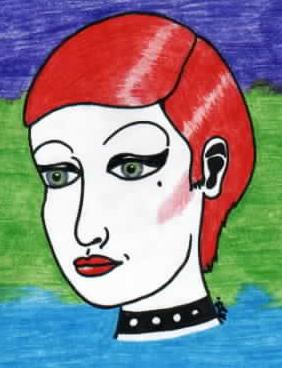 I wanted to show how colorful Columbia is...and well...she IS!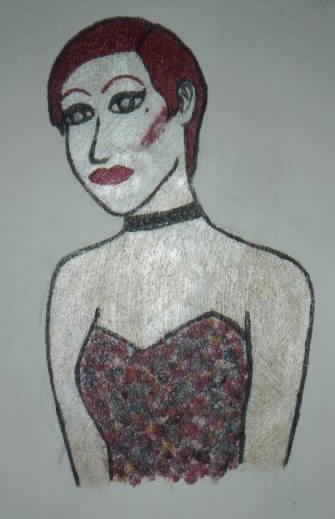 I did this painting on the wall over my bed....if I ever move I hope the next kid that lives here falls in love*